Ariana Grande Spills On Madonna-Blessed 'Sweetener': Videos, Tattoos & More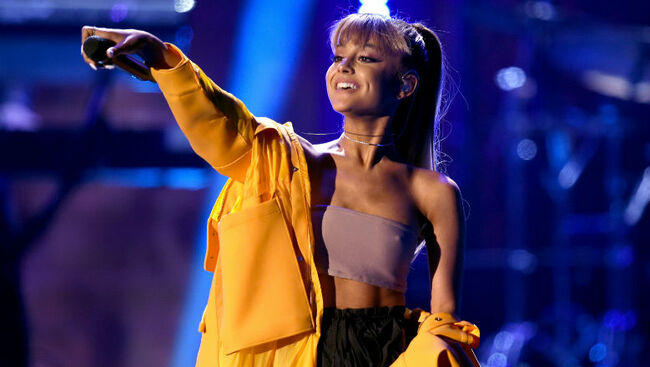 It's been a huge week for Ariana Grande. From her new Elle cover story to the rush release of her single, "God Is A Woman," which is set to drop at midnight on Friday, it's almost hard to keep up with all the updates around her new album, Sweetener.
On Thursday afternoon (July 12), the 25-year-old hosted a Q&A with Arianators on Twitter, where she fessed up some major details about the forthcoming LP, which is scheduled to drop on August 17. First up, the Dave Meyers-directed video for "God Is A Woman" is set for release on Friday at noon. It's set to feature scenes of the star with her body painted in various colors. "I loved the colors so much. The artist who did it is named Alexa Meade. She's so incredible," the singer told fans. If she has it her way, she also said she'd like to work with Meyers on the rest of the videos from her Sweetener era. Fun fact: "God Is A Woman" was the result of her session with Max Martin, Ilya Salmanzadeh, and Savan Kotecha.
Grande also admitted that the new LP has been blessed by the likes of her musical heroes: Imogen Heap and Madonna. "It's unbelievable to me. I cry thinking about it," she admitted. If that wasn't enough, Grande is also prepping something special to drop on July 20. In the meantime, she revealed that she's considering getting even more ink on her body in honor of a track on Sweetener. Scroll on below to see the answers to her fan Q&A!