WATCH: I Had No Idea Dogs Did This!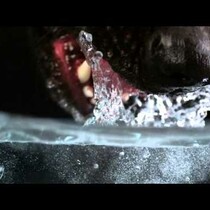 Posted March 20th, 2014 @ 8:51am
A dog drinking water seems pretty simple, until you see it happening in ultra-slow motion! Check out what they do with their tongue!
This is from a longer documentary called The Secret Life of Dogs. Gonna have to check it out!
**Shoot your own cool videos on a Samsung Galaxy S4! Trade in your current smartphone at Cricket Wireless, and get TRIPLE its value toward your new phone! Ends 3/29 - get the details here. [SPONSORED POST]**